Pingman Tools builds software and shares wisdom that makes network troubleshooting suck less. When you experience connection issues, our products help you identify culprits, monitor problems, and work toward solutions whether you are a seasoned pro or a networking newbie.
Network Troubleshooting & Diagnostics
PingPlotter is a network troubleshooting and diagnostic tool for Windows, macOS, and iOS. It uses a combination of traceroute, ping, and whois to collect data over time, and shows network performance graphically. The information helps find the source of problems faster and acts as evidence in case the problem is on someone else's network.
Multi-Target Network Monitoring
MultiPing a network monitoring tool for Windows. It's build for monitoring hundreds of TCP/IP hosts and providing detailed historical information about the collection period. The tool allows you to pick between multiple possible hosts (for online gaming or stock trading), to monitor uptime and performance, or just keep track of general connectivity.
Download Free Trial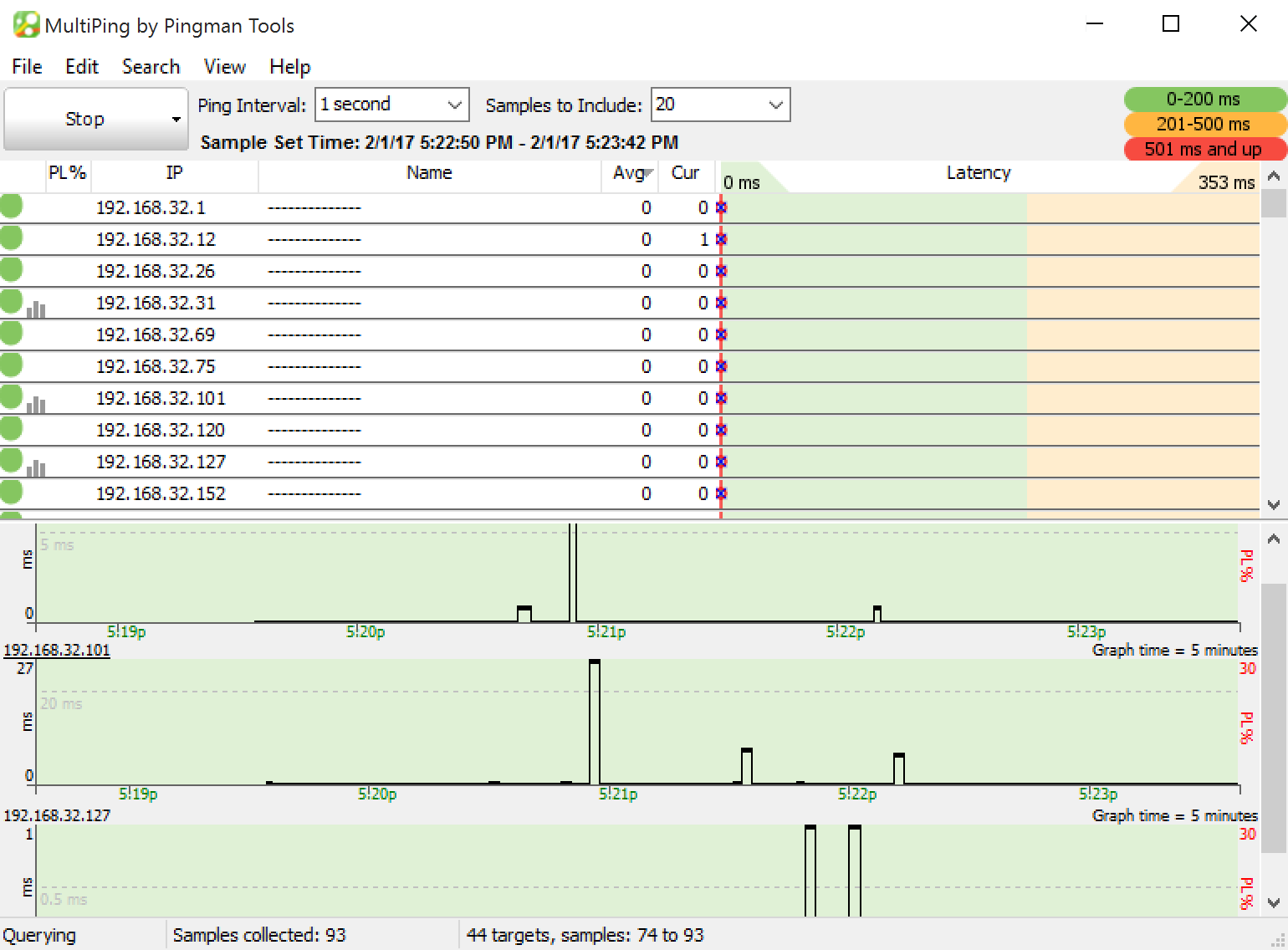 Need help?
Talk network troubleshooting with other users (and us!)
Forums
Email us for help or help yourself to documentation
Support